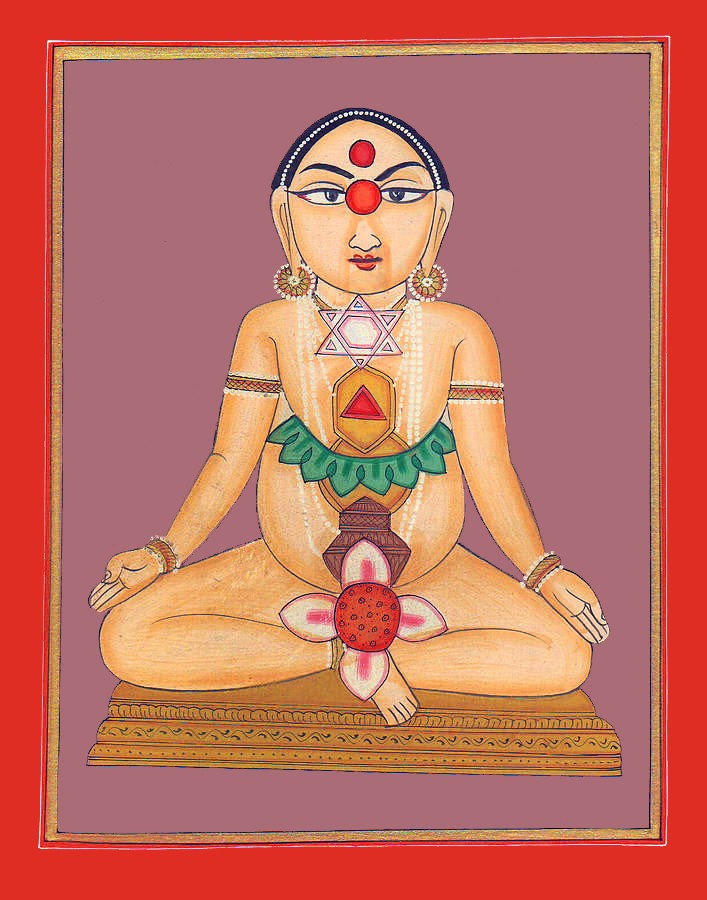 A three-session course spread over the following dates:
Saturday 18th November 9am – 1pm
Saturday 2th December 9am – 1pm
Saturday 16th December 9am – 1pm

Chakras
The practices of yoga affect not only the body and the mind, but also the energy (prana). In each person there is a myriad of pranic channels and these pranic channels have specific 'junction boxes' or nodes, known as chakras.
There are six main chakras and according to the Tantric tradition these six chakras govern a particular region of the body, specific glands, sense organs, emotional conditions, etc.
The chakras, ultimately, are responsible for the expression of our personality and our ability, or lack of, to express ourselves fully in the world. They are both real and symbolic and so could be said to represent:
The subtle energies (prana) with each chakra being associated with a specific pranic energy, frequency, expression, etc.
Switches that turn on or open specific levels of the mind, psyche, personality.
States of awareness, from the gross to the subtle, from the more instinctive to the more intuitive, subtle realms.

About the course
This course will be an introduction to the ideas and principles of the technique of Chakra Shuddhi; literally translated as 'Purification of the Chakras'.
In order to start to understand and realise the influence of the chakras may have on our personalities and lives we need to start to explore the concepts associated with each chakra and in order to achieve this we need to sensitize ourselves, or 'tune' into them; chakra shuddhi is a practice of tuning. It not only sensitizes us to the existence of chakras, but begins the process of activating them, awakening them, and removing some of the grosser blockages that may be present.
Each session will comprise of specific yogic practices associated with each chakra, including Asana, Pranayama, Yoga Nidra and Meditation and as part of the course participants are expected to follow a chakra specific daily sadhana (practice) between each session.
About the teacher
Achyutananda was born in the UK and has dedicated over 30 years of his life to teaching yoga. Being an official Emissary of the Bihar School of Yoga, he has taught throughout Europe, as well as in Australia, India and Iran.
Achyutananda's teaching style conveys depth and understanding of yoga that is accessible to everyone. Being resident in Sofia for the past ten years he continues to develop his teaching according to the needs of the people and current situations.
He specialises in Meditation and its practical applications.
How to enroll
Untill 15 November 2023
email: info@ananda-bg.com
mobile numbers: +359 89 6820769, +359 89 6820770

Price: 200 leva